The Apple iPad Air the latest generation of its category defining device, featuring a stunning 9.7-inch full size Tablet with Retina display in a new thinner and lighter designs.New features of the latest Apple iPad Air tablet runs on iOS7 include the 64-bit A7 chipset. The starting price of the new iPad Air is Rs 35900, whereas the top model costs Rs 65900.
Apple today also announced iPad mini with Retina display, bringing all the pixels from the 9.7-inch iPad to its 7.9-inch screen, delivering razor sharp text and detail in the same amazingly thin and light design.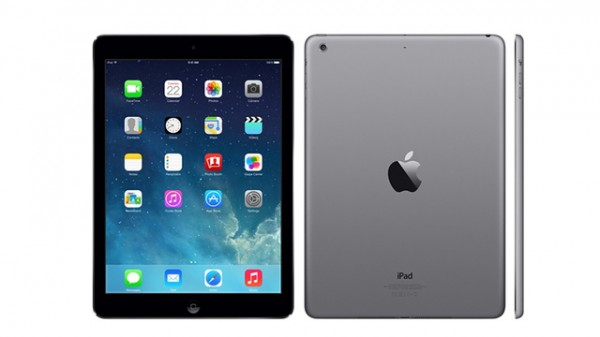 The second-generation iPad mini comes with major upgrades over its predecessors, mainly the Retina display and the latest 64-bit A7 processor.
The 7.9-inch Retina display of iPad mini is 35 percent larger than screens on 7-inch tablets, and is the only small tablet to deliver the full iPad experience, now with razor sharp Retina quality. Images are crisp, text is crystal clear, movies play at full 1080p HD-resolution and the 475,000 apps designed specifically for iPad work automatically.
The entry leval variant of Retina iPad mini is priced at Rs 28900, while the top model costs Rs 58900.
iPad Air and iPad mini with Retina display now have a next generation FaceTime HD camera with improved backside illumination sensors featuring larger pixels for better low-light performance. The iSight camera with 5MP sensor and advanced optics, combined with iOS 7 and the image signal processing of A7, further improves still image and video capture on iPad bringing faster auto-focus, up to three times video zoom, five times still zoom, better dynamic range and automatic image and video stabilisation
Official Prices of all the models of the iPad Air and iPad mini with Retina display for India :
iPad Air
Storage
WiFi Only
WiFi + 3G / 4G
16GB
Rs.35900
Rs.44900
32GB
Rs.42900
Rs.51900
64GB
Rs.49900
Rs.58900
128GB
Rs.56900
Rs.65900
iPad Mini with Retina display
16GB
Rs.28900
Rs.37900
32GB
Rs.35900
Rs.44900
64GB
Rs.42900
Rs.51900
128GB
Rs.49900
Rs.58900