Last month, reports came out suggesting that Microsoft has no plans of introducing a Windows Phone flagship device until H2 2015. Now, according to Windows Central, the company has confirmed that the new Windows 10 flagship smartphone is likely to come "later this summer".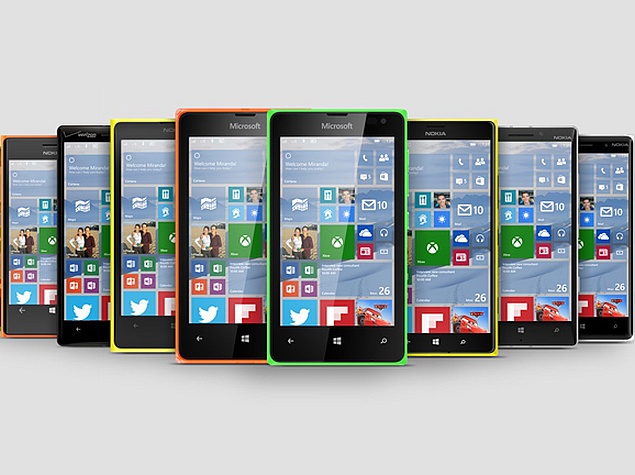 On Wednesday, Windows Central reported that Ifi Majid, Director of Product Marketing for Microsoft Mobile Devices, has mentioned that a flagship Lumia is likely "later this summer". The US summer period lasts from late June to early September.
Though the report didn't include any other details on this, it is worth noting that the time-frame coincides with the Windows 10 update release period for other Lumia smartphones.
To remind you, Microsoft on Thursday clarified that "not every [Lumia] phone will upgrade or support all possible Windows 10 features."
Answering a question about which of "today's Lumia devices can be upgraded to Windows 10″, the company's Corporate Vice President of Sales for the Microsoft Mobile Devices group, Chris Weber, said that "We're making it as easy as possible to get Windows 10. Windows 10 has been designed to run well on today's Lumia phones. Like any upgrade to a new platform, not every phone will upgrade or support all possible Windows 10 features, and certain features and experiences will require more advanced future hardware. Our goal is for the majority of the Lumia phones running Windows Phone 8 and 8.1 to join the Windows ecosystem along with an expected hundreds of millions of PCs, tablets and other devices running the next generation of Windows."
Although Weber didn't share any list of devices that will get updated to Windows 10, he pointed out that "the budget-friendly Lumia 435, the selfie-happy Lumia 735, or the gorgeous gold-edition Lumia 930″ will be able to get update to Windows 10 as it becomes available.