In case you have missed it or still not aware of it, Idea Cellular, now offers its subscribers in certain circles, the freedom to customize their mobile numbers and choose the benefit from a single recharge with its 'Choice Number' and 'Choice Recharge' offers.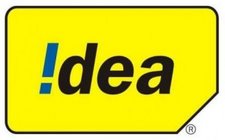 'Choice Number' allows new prepaid users to opt for a number of their choice when they connect with the Idea network in the circle. It offers customized numbers like mobile number matching the user's' Birthday, vehicle number, Landline number, or any other special/premium number or date of their preference. Choosing the new number has become an easy 3 step process – Search, Pair and Activate. Subscribers can share their requirements with the nearest retailer who will then customize the number basis its availability in the Idea database. As of now, the new subscribers in Delhi, Maharashtra & Goa, Madhya Pradesh & Chattisgarh, Tamil Nadu, and Kerala circles can only avail this offer.
On the other hand 'Choice Recharge' offer the subscribers, the choice to decide the benefit such as Tariff, Talktime, SMS or GPRS they want from a recharge. The Choice Recharge offer ensures that customers don't run from one outlet to the other if a recharge is not available, instead they can buy Choice Recharge which addresses all their needs. As of now, Idea has launched this offer in its Bihar & Jharkhand, Delhi, Kolkata & West Bengal, Maharashtra & Goa, Kerala, and Gujarat Circles.
Idea's 'Choice Recharge' Offer Across Circles
DELHI:
With the  Idea Choice Recharge pack, priced at Rs. 25, users in Delhi can opt for any of the following four benefits:
40 Local/STD Mins
150 Local Idea Night Mins
45 Local Mobile Mins
250 Local/STD SMS
KOLKATA & WEST BENGAL :
A single paper voucher of Rs. 19 provides Idea users the option to choose from 5 different options :
35 Local/STD Mobile Minutes
200 Local/National SMS
STD @ 35p, first 60 secs of day at 1.6 paise/sec
120 MB 2G Data
110 Local Idea to Idea Minutes
GUJARAT :
A single recharge of Rs. 35 now offers 5 choices which include:
Full Talktime of Rs. 35
Local Calling @ 40 Ps./min
STD @ 35 Ps./min
300 Local/National SMS and
230 MB 2G Data.
MAHARASHTRA & GOA :
A single paper voucher of Rs. 29 provides Idea users in Maharashtra & Goa the option to choose from 5 different options:
5500 Local Idea secs
2600 Local Mobile secs
50 STD Mobile mins
380 Local/National SMS and
190 MB 2G Internet
KERALA:
With a single paper voucher of Rs. 29 provides Idea users in Kerala can choose from following 6 different options :
Full Talk Time
Local Idea Calls @30p/min
All India Mobile Calls @1P/Sec
ISD Calls @ Per Second Billing
370 Local/STD SMS
100 MB Data
BIHAR & JHARKHAND
With a Special Tariff Voucher priced at Rs.19, Idea users in Bihar & Jharkhand can choose from :
Idea Local Calls @ 30 paise/min
Other Local Calls at 40 paise/min
Extra Talktime upto Rs.19
Extended validity upto 60 days
Recently, Idea launched a new 'Campus Card' catering to the needs of college students in Delhi & NCR and  free Facebook Messenger for its subscribers valid for first 3 months.