Every mobile operator hiked their tariffs, but what if you have to pay Rs 173 for enjoying local onnet calling at 1.6p/sec (96p/min), Local other mobile at 1.6p/sec, STD mobile calls at 1.4p/sec (84p/min) and landline at 2.5p/sec (Rs 1.5/min) for just 30 days!!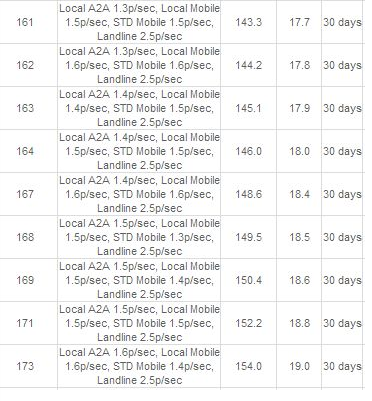 This type of tariff packs are mentioned on Airtel's website for Kolkata circle. We also checked in for other circles where Airtel has similar tariff plans with slight changes in price and validity.
We came to know from our sources that these are trial pack and its done according to TRAI's guidelines which is done to see market reaction.