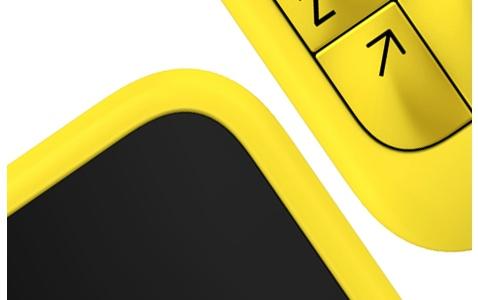 Yet an another new mobile phone to be launched as per news came from Nokia's Conversation blog & its twitter account.
On 24th April 7 am GMT & 12:30 pm IST , Nokia the so-called Finnish handset maker will launched some new mobile phones as per Q&A session performed by its mobile phones team together with Neil Broadley & some unknown special guest.
By going through the image a part of phone's screen & some part of keyboard. But this is a yellow coloured phone with a poly carbonate shell similar to that of company's Windows based Lumia phones.
Nokia's first hardware keyboard equipped Windows Phone device like Asha the company is launched its new refresh-able handsets. Again no one is heard about the Windows based Qwerty handsets.
Twitter user @evleaks has posted some purported pictures of Nokia's newly designed Asha  mobile handsets.Green, red and yellow were the three different handset colors for this new handsets. Many of us made to think that the new design for Asha series handsets were taken from Lumia phones.
Already the company is facing serious competition from local handset manufacturers in the 5000 rupees category. Recently Samsung has launched REX series to compete with Nokia.